American Dreams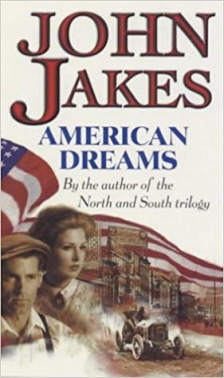 Published by Berkley
... the story of the Crown Family continues

"A wonderfully compelling story." —McClatchy Newspapers

"A fascinating collection of Dickensian characters." —Cleveland Plain Dealer

As a brash young nation takes its place on an international stage, children of the German-immigrant Crown family plunge into the excitement and danger of a new century.

Fritzi, the actress, travels from the tawdry haunts of Broadway to the new, rowdy world of silent pictures. Carl, the wanderer, seeks new thrills in the fast world of auto racing, then zooms into then dangerous skies of the Mexican revolution and the battlefields of France ... while Paul, the young hero of Homeland, films the devastation of World War I to awaken a sleeping America.
Ebook | 566 pages | B0010SB6NG | June 1, 1998